About The Law Offices of Sean M. Cleary
As one of the most skilled personal injury lawyers in Miami, Sean M. Cleary is dedicated to helping victims receive substantial settlements that allow them to offset damages caused by their injuries.
Annually Voted Top Personal Injury Law Firm in Miami, Florida
Sean M. Cleary has many years of experience advancing his clients' legal rights in state and federal courts. By demonstrating that negligence caused injuries, Mr. Cleary has helped numerous clients obtain compensation for medical expenses, physical and mental suffering, lost wages, and reduction in lifestyle.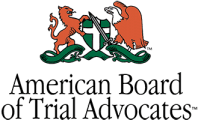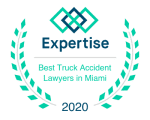 Our Mission & Core Values
Throughout the years, the status-quo of our law offices has changed and evolved towards a proactive and communication-oriented approach in our efforts to resolve problems and help people.
Our main goal is to offer effective and successful legal representation in state and federal courts in a way that goes beyond individual interests.
Under the leadership of attorney Sean M. Cleary, his talented and competent team of legal assistants works tirelessly in order to respond with the utmost proficiency to any personal injury case in the state of Florida or the United States.
At The Law Offices of Sean M. Cleary, we are always accountable for the information and legal procedures used in every single case we have to deal with.
How Can The Law Offices of Sean M. Cleary Help
At The Law Offices of Sean M. Cleary, PA, we have considerable personal injury experience and provide personalized attention, along with skilled and knowledgeable representation, pursuing your rights and interests in even the most complex cases.
Our practice areas include vehicle accidents, defective/dangerous products, aviation and boating injuries, medical malpractice, wrongful death.
If you have suffered an injury because of negligence you may be entitled to reimbursements for your medical expenses, pain and suffering, lost wages and reduced future income, and diminution in lifestyle.
Florida Based Nationwide Personal Injury & Medical Malpractice Legal Services
Our law firm is among the premier personal injury firms in Florida. We accept clients statewide and nationwide. Statewide, we serve clients throughout Miami-Dade County, Monroe County, Broward County, and Palm Beach County. The uniqueness of each of our clients and the diversity of cases we have dealt with are constantly keeping us up-to-date with the best legal practices and services in many industries or areas of activity. This enthusiastic legal activity allowed us to obtain important verdicts and many various multi-million dollar settlements in various personal injury, product liability, medical malpractice, and auto accident cases.
Our Office Is Located in Downtown Miami, Florida
Personal injury lawyer Sean M. Cleary and his team work in Miami's Biscayne Building, one of the city's landmark places. Being an important historical building, it has become a Dade Heritage Trust inductee in 2005 and is part of the Miami Historic Landmark Building roster. While it may be a historic landmark, the building in which attorney Sean M. Cleary has his office is also the first historic building to get Energy Star status in the Central Business District of Miami, in 2008.